Heya guys. I thought I would show off my latest update which I'm pretty happy with
nothing major but I've wanted to try it for a while.
Basically im using a small-ish table so i thought by putting the monitor on the wall it would save room as now it has no clunky base! Which it does, quite nicely.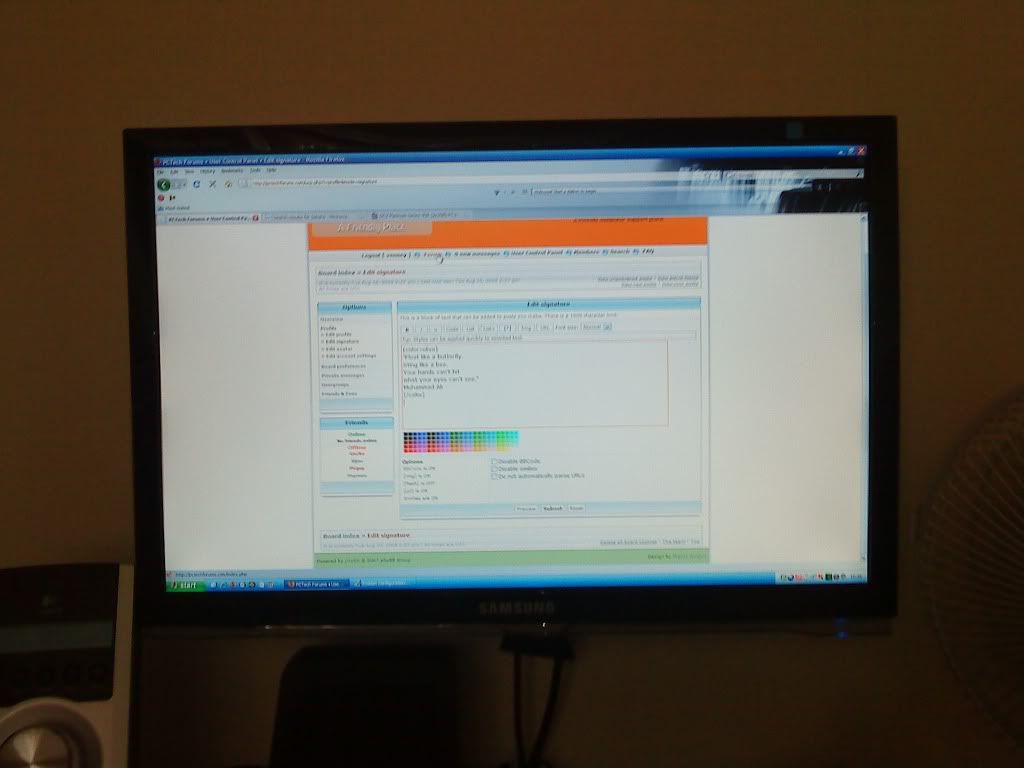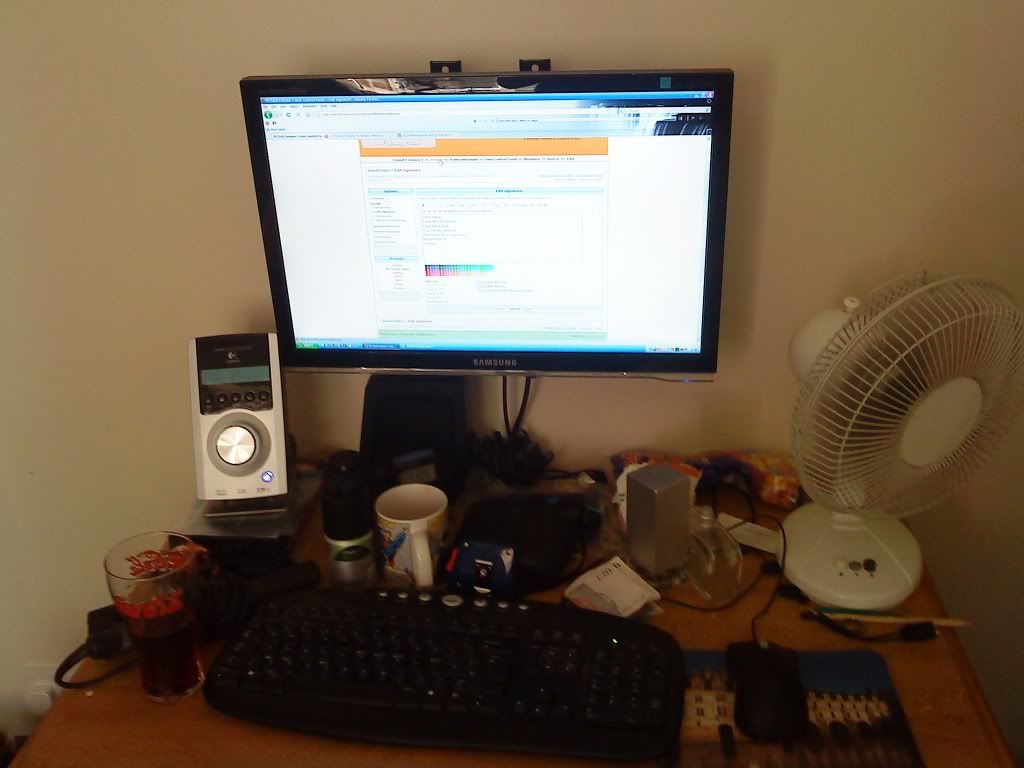 You can see the top of the bracket arm if your standing up but not when using the pc. I considered sawing them down a bit but it doesn't bother me too much.
I next want to buy a snazzy chair (I'm not too fussed if its for a pc or not, id really like something that reclines!). My only problem is fitting it in the desk and between my bed.
I am probably going to move the table over slightly and put the pc outside the legs instead of in to create more room for the chair.. this is the one im thinking of getting
.
What do you think? It swivels and reclines so should be great for if company come round and want to play ps3 as well as comfy for browsing pc! Its leather and not too expensive either!
Also I've got my TV stand in there, my sky+ HD which is great, my ps3 all set up in surround sound. I've started a bit of a blu ray collection too.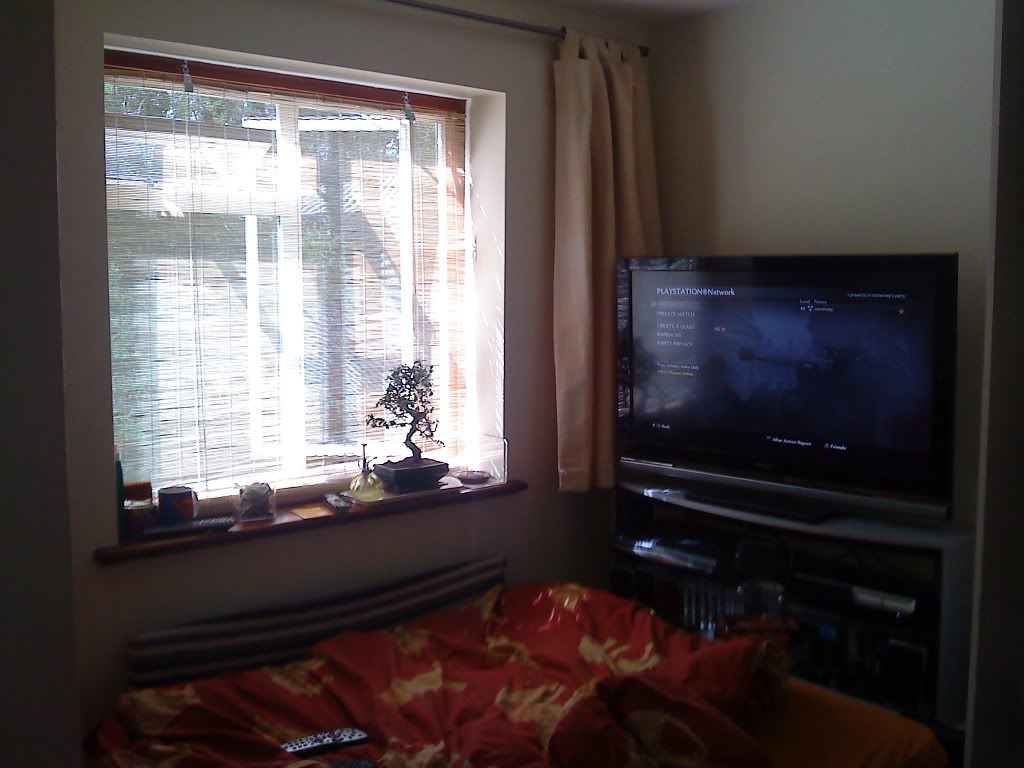 My next idea is to buy a shelf or two to go above the monitor to put all my dvd's on, as they are just under the bed at the moment
Id like two shelves ideally as i could then bung more stuff on them.
I am also considering buying an xbox 360 to go with the ps3. I will wait until i have a job before i do that though. I also heard that the elite is getting a price drop
Basically I'm pretty chuffed with the pc and have found a great screen saver too!!
video below
I know its been done before but I've not found a decent quality version that was free before! You can really customise it too, different colour background n font, font size etc.
Next step is to find a job!! (Still not much available at the moment
).